In Remembrance
In Remembrance
Dan Hard 10/7/1944 – 9/15/2020
We mourn the passing of Dan Hard on Tuesday, September 15, 2020. Dan is survived by his wife Linda Bridenstine, his two sons Jason and Matthew, and two grandchildren Sam and Kyle. Dan was a veteran of the United States of America Air Force, who served his country from 1964 through 1968.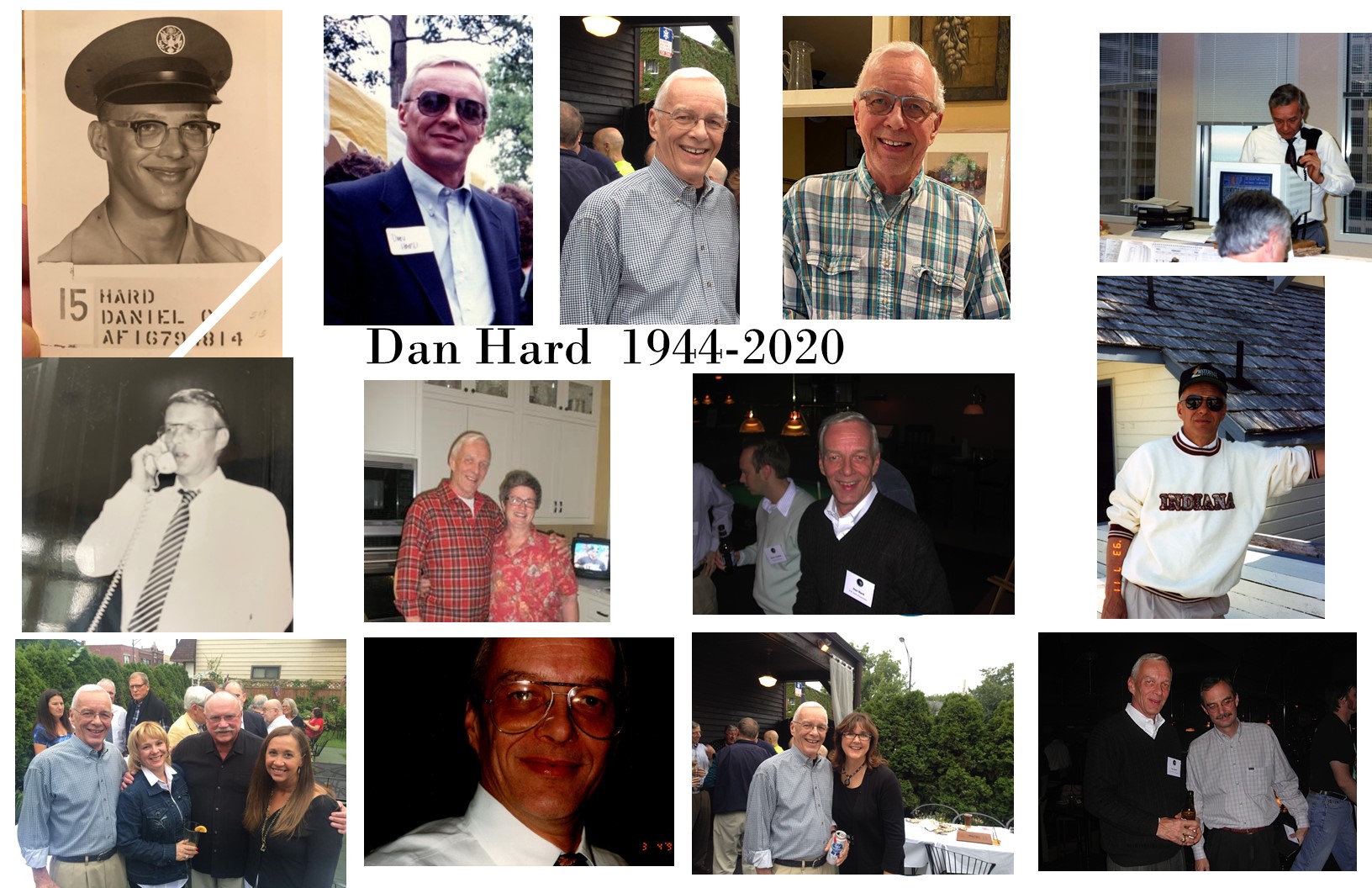 Dan was a 40+ year member of the Chicago bond community. Dan started in the municipal bond business in 1972 at A.S. Hart in Memphis and, after several years in Memphis, moved back to his hometown of Chicago to be a trader for Blyth Eastman Paine Webber. From there, he moved to Smith Barney and, in 1981, Dan was tapped to open the first Municipal Securities Brokers Broker in Chicago, J.F. Hartfield. At Hartfield, Dan was responsible for growing the office and region and he had a special knack for identifying talented, hungry, new-to-the-business individuals. Dan successfully ushered Hartfield into the Midwest and after 5 years at the helm, moved to a trading desk at Tucker Anthony in Chicago.
Dan determined he liked brokering more than trading, so he joined the team at RW Smith in 1988, where he worked for close to 20 years. Dan was one of the regulars back-in-the-day at the Italian Village, where we know for a fact millions of bonds were traded! Oh, those were the days!
Dan was an excellent cook, shared his recipes with anyone who asked, and always enjoyed hosting a feast. Dan was master woodworker and had a workshop most would envy. He loved music, playing golf, boating, and he was a devoted White Sox fan and an art aficionado. He and his wife, Linda, spent many a grand evening at Higgins Bar, where they would spend time with good friends in the bond industry. Dan was such a distinguished patron of Higgins Bar that he had his own sandwich listed on the Menu, it was called the "Dan Hard Special" sandwich: white bread, American cheese, tomato slice, crispy bacon, grilled extra crispy
Dan gave so many people their first shot at what ended up being lifelong careers in the bond industry in Chicago and around the country; so many of us owe so much to him. He gave many people their first jobs in Chicago. Dan was well respected, well liked, and was always a gentleman. He would have been 76 years old next month and will be dearly missed.
Dan was a great supporter of "Care for Real" in Chicago. Donations for Care for Real in honor of Dan would be greatly appreciated.
---
Jim Higgins
Jim was the beloved father of the late Brian Higgins, Kevin Higgins (Allison Ardolino) and Tim Higgins. Loving grandfather of Sophia Higgins. Dear brother of William (Marylou) Higgins, Mary (John) Bremner, Jean (William) Cook and Robert (Joellen) Higgins. Fond uncle of many nieces nephews grand nieces and grand nephews. Jim was the 27 year owner and operator of Higgins' Tavern in the Lakeview neighborhood of Chicago. He was an avid baseball enthusiast and a lifelong Michigan State fan. Donations to St. Baldricks in honor of Higgins' Tavern would be greatly appreciated.
---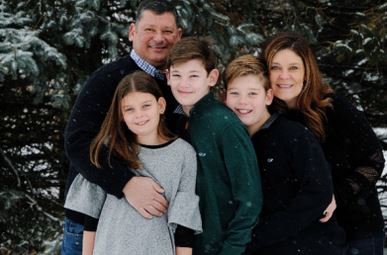 Mike Paukstis
We mourned the passing of Mike on Thursday, March 1st. He is survived by his wife Michelle, and his children, Claudia, Cooper, and Max. With the recent passing of Mike, this fund has been established to to help Michelle take care of her 3 kids Claudia, Cooper and Max and offset any additional expenses the family may incur during this difficult time. https://www.gofundme.com/fundraiser-for-mike-paukstis
---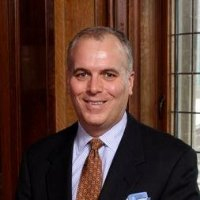 John Ahearne
We mourned the passing of John on August 5, 2013. He was an integral part of our community for many years, well respected and beloved. He was the husband of Elizabeth, and father of Marion and Caroline. John was a Director at R.W. Baird & Co. and board member of Sacred Heart Schools, Josephinum Academy, University Club of Chicago, and the Saddle and Cycle Club. He was a 1983 graduate of St. Norbert College. John's wake and funeral were attended by many at Old St. Patrick's Church, 700 W. Adams St., Chicago.